Am I that innocent?
Dear diary,
Today was fun, as usual.
I got punished to stay at the BP, standing for like 3 hours, due to my lateness this morning. So when me and my friends were punished, we chatted much and you know what? I got a super duper ultra hyper shocking news (guess I'm exaggerating but its true) about people in my surroundings. Its really, really, really unbelievable. I believe its a secret and I'm not gonna reveal it here -_-
When I said I know nothing about what they told me, they said I am too innocent.... And in my age I ought to know sth about that. Those secrets really made me conscious of this real and cruel life, like seriously.
So,
Do you ever like, intending to greet a friend which you've treated as a close one when chatting on the BBM, but ended up being treated like a stranger? Like you haven't ever met before. Like a total stranger.
So we've known each other for like 4 months. We chat almost everyday. But there's something that makes me frown upon him. Why in the world when we meet at school, we just passed by and do not greet each other. I intended to greet him but his eyes didn't seem to glance at me even once.
It quite made me went berserk.
But later on I asked him on the BBM. "Man, I'm quite confused. Do we like, know each other?"
He said "I was nervous when I saw you this morning, and I didn't even dare to see your face."
I was like oh my God. How can he be that nervous. Am I that scary? Or why can you be that coward?
But truth be told, the people I dislike the most are those who are arrogant and don't greet people when meet even they're friends. Tsk
I'm quite disappointed but its okay I can still accept his reason.
If you're reading this and you feel that I'm talking abt you, sorry but I just wanted to share sth in my blog.
And one thing I want you to know is that I want you to change.
Here is a bonus picture for today! :)
Thats somehow the daily me wearing spectacles! Hehe
I hope you guys enjoy the reading
And goodnight!
Labels: School Life
Back!
Hello diary.
So the last time I updated my blog was a year ago. Sorry but please mind my inconsistency. Today was tiring, as always. I'm about going to bed after finished blogging :)
I went to school today and got my class' (The Camaraderie) varsity jacket.
It was far from my expectation as it turns out to be soooo disappointing. Masterpiece Clothing made a fatal error. Really. Not only for the jacket but also the sizes of the t-shirts -__-
So the jacket was firstly designed to have a yellow color at the arm side but they suddenly printed the orange color out! I dislike the color as orange is somehow resembles to the color of tukang parkir and it doesn't well combined with navy!
Sighhhhh! And whats worst is.
No one complained. Idk why. The first possibility is that they're tired enough to complain and don't want to take this issue any longer. Or the second possibility is perhaps they're already satisfied with the errors made. Sighh
But its still our rights to complain, right?-__- so. End of story. We just received the error-varsity right away, with resignation. Tsk.
Anyway, I've got a shocking news this morning when I was on my way to school. Not that shocking, but somehow unbelievable. My parents' servant had his son passed away suffering from Leukimia. The doctor said the main cause of the disease was allegedly to be the too frequent consumption of instant noodles.I don't even recognize him but I feel the sadness as I have known his father for like my lifetime. His son had just got his bachelors degree and was searching for a job. Then this disease attacked..
May he rests in peace and God bless him abundantly.
Thus I think that's enough for today's story.
I hope some of you guys enjoy reading it :)
And.
Goodnight :)
Labels: Daily Routines, School Life
Effete little petite.
Wednesday, January 18, 2012 • 6:30 AM •
0 comments
No, i am not petite. Just let 'em be more rhythmic. So. Hi Guys. It's Wednesday now, which means there's still 4 days to the happiest celebration in a year hohoho, yes it is Chinese New Year! :)))) but I bet this year will not be as fun as it used to be. Cousins are having their holiday abroad.... D: But it's okay and it's enough as long as there's my siblings come back to gather and to carouse this celebration. :D
Again, I'd like to complain something. My words, how i wish to have my own car, really. I genuinely hate my schedule to be interrupted as what I've been face everyday. Everything are hampered and it certainly does me berserk. I called, and was demanding for a pick directly at 6. Dad said yes and would ask the driver to pick me. But when Dad called, he said that the driver has gone home and you know what, it is about 7 when he called..........
T_T
Yes Indonesia, I terribly need MRTs. When will you set them up?
Random pics uploaded
haahahaha so true lol
Heaven's lobby.
Hi. How are you!
Hahaha just wanna share sth to you that I am quite happy of the school reports I've got, I rank 31 out of 52, and the parallel of 76 out of 584 students. Its bad, yeah, remembering the rank I've ever got in the 1st year of senior high school, which is the first. But overall, my score has improved dramatically to be compared from the last average score I've ever got.
Anyway, I've just set up a new business which is a boutique. I sell many fashion apparels, accessories, shoes, and other similar things. I even think of importing those accessories by myself from China. But... Could it be too much? It's quite complicated and I'm still a senior high school student and I have to focus on my studies instead. So I decided to call off this thoughts.
Anyway let's change the topic hahaha let's see how ugly Minho has been now~~~~
But I love you still SHINee! :3
Labels: Business, School Life, SHINee
Neomu Neomu Kawaii !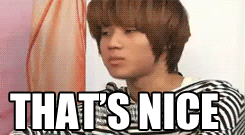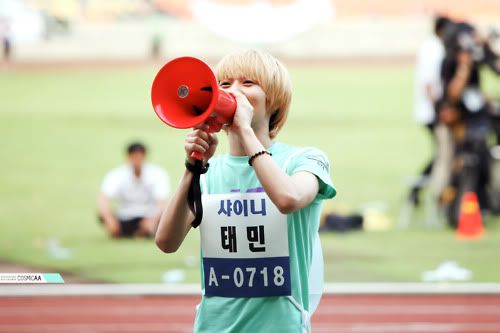 The plain life, with some tiring and exhilarating moments.
Hello mates,
How are you? It has been a month since I type in this box, yes? Sorry for the inconsistent. :)
So, undoubtedly, I got so many things to tell you!
The first is,
It is sad to tell you that I got a-not-so-good result for my 2nd monthly test. Yes, it is considered a difficult test by everyone, especially (for me) physics. My overall average does not get beyond 80. I ought to make an improvement for the mid test then. Or else I will be kicked out from this so-called plus class -.- sigh..
Oh, yes, the second one is,
I skipped my school-life for a week and what causes it is the bonuses given to my Dad from his triumph on reaching the target aimed, which is a tour to 九寨溝 (read: Jiǔzhàigōu), which is located in China, and merely close to Tibet, with my family, including me. I'd like to post the captured pictures and share the joy
I felt there. But what postponed it is that
all the pictures taken has not been uploaded by my big sister
on facebook. But I promise, the next post will be the pictures taken from the vacation I have in
九寨溝
then. :D
Thirdly,
I have just my bangs cut. I demand on having a round-bangs (read: poni bulat, poni batok kelapa(?)ah,whatsoever -__-). I used to have this bangs-style 7 months ago, before I have the side bangs (read: poni samping...anyway,is it what we call in English? -_-). I've told the hairstylist not to cut my bangs this short! T__T but he remain stubborn and as the result, my bangs is...tooo... short.. T_________T
The following day after I appeared with this short bangs, my classmates laugh uproariously when they saw me. When I turned my body to the right side and was yawning, one of my classmate suddenly laugh at me too. Even my friend of the neighbor class suddenly laughed out loud when he saw me and he pointed at my bangs!! T,T
Does my bangs looks that weird? sobs. But it's okay lah, I have so much fun with it actually, and I wanna appear somehow different sometimes, hahahaha.
Lastly, which is not less importantly,
This afternoon, when I was waiting for my best friend (Christine Kusuma) to go to our new tuition with our new teacher together, my friends told me that there is a selection for anyone who wanna contributes a program that will be showed on Teacher's day. Suddenly, in the re-register list, I saw my friend's name listed there. I do not know why, I suddenly somehow attracted and I asked my friends whether I am suitable on becoming an MC or not. All of them stated yes, and encouraged me to join the selection. But I am quite uncertain of it. Why? Because as what I have said, I have missed the school lessons for a week, so the only hope on learning the lessons I have missed is the tuition. But when I asked Christine, which one should I choose. She said resolutely, "MC". Which makes the undecided matter being answered. And I think, yes, having an experience on becoming an MC is a good deal.
And when I entered the selection room, together with one of the contestant, which is my friend, the juries asked us to perform as an MC now, on the selection program. Kyaaa! This is the first time for me on becoming an MC, and this is impromptu! When I was bringing the program, Christine criticized that I am somehow rigid, and asked me to be more relax. And finally, yes, both me and my friends, are selected and certain to be the MCs for the Teacher's day program. But the juries say, there is a guy, which I do not recognize, will join to become an MC too. So, there is 3 people to be an MC for the Teacher's Day. Me, my friend (Jennifer), and one anonymous guy.
:)
I think it is enough for today! :P
Labels: Examination Result, School Life, Vacation, Wonderful Experience
You can't resist it.
Labels: SHINee
Brand new blog.
HELLO!
Welcome to my brand new blog :)
Have just decorated the layout, and posted a hidden playlist in it.
Okay, so.
How are you peeps? Does everything treats you well? I hope so.What about me? ....... Being approach by tons of home works, fully-listed to-do list is terribly sucks. And what makes it worse is the reality that I'm gonna face on 17 October, which is the
2nd monthly test
. Ah, what a life. October is gonna be a hectic month, yes?
Labels: Blog, School Life
The Rookie Adventurist.
Hello mate.
I think it has been a decade since I type in this box. Okay so I just decided to start to blog because I think I wanna improve my English and yaa, and I wanna share some good moments here :)
So, I will start with a school life topic. Well, I am a 2nd Senior High School student now. XI science to be exact. And uhm, XI science 02 to be more exact. Studying harder is expected in this class isn't it? Formerly I am not the part of this class fyi, I am not the one with the-so-called plus students. And I did not qualified as the plus students I think? With the lazy attitude, procrastinating habit, and so on.
Time flies,
And I think I've accustomed to this new situation. I admit this new class is awesome. I've acquainted many new fellas. But actually the people who sit near to me is the people I've known before. My desk mate is Grisella, which I've known before too. She is a beautiful girl, with an intelligent, brilliant brain. By looking at her appearance, people would think that she is quite and calm. hehehe. But she is quite silly and has a good sense of humor actually. :D
So, simply let me just tell the score I've achieved on my first monthly exam. I scored 90,... on average. I score it much better than I did before, honestly. And I feel so much contented about those things. Thanks to my mates, Grisella and Grece who motivate me, and teach me soooo many things as well.
Anyway, gonna join a singing competition this Sunday. Wish me
luck
? ._.
And, happy birthday
김기범 a.k.a
기 umma of SHINee KEY :D
Love you soooooooooooooooooooooo! :D
Labels: School Life, SHINee